Description
Protect your usernames and passwords with this blooming marvellous disguised password journal!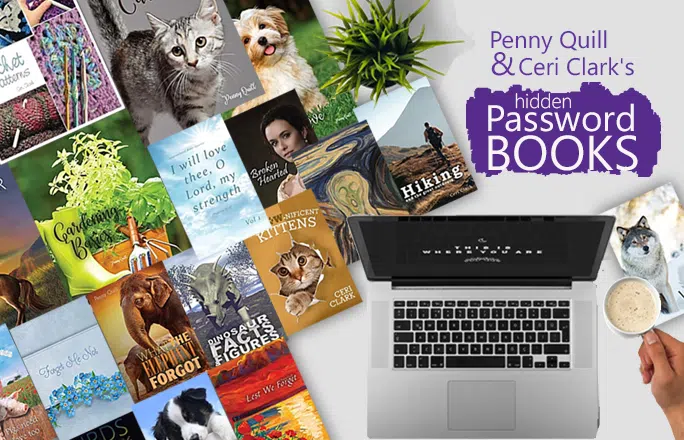 Are you constantly forgetting your passwords, usernames, and logins? Do you worry about your sensitive information being hacked? If so, you need the Disguised Password Journal. This unique journal looks like a vintage flower book, but with a cleverly disguised cover that hides in plain sight.
This Blooming Marvellous Password Journal is a secure way to store all your usernames and passwords. Each page features three boxes for your login information and an extra section for advice on creating a secure password that can be written down but still be secure. It even has a section for notes and other pages, like software licenses and home network settings. This journal is 6 inches wide by 9 inches high and the text is printed in large font so it's easy to read.
The Disguised Password Journal keeps your information safe from opportunist thieves. They won't know what it is at a glance. You can also rest assured that all your sensitive data is secure and stored in one convenient location. No more writing down passwords in random places or trying to remember them all.
Blooming Marvellous Design
This journal also features an attractive design with a tabbed effect alphabetical pages printed down the edge of the pages. It looks like a flower book with a vintage design, but the true content will be a well-guarded secret.
The Disguised Password Journal is the perfect way to protect your login information and give you peace of mind. With a few simple tips for creating a secure password, you can trust that your data is secure. Plus, it's convenient to have all your information in one handy place.
Notes and other pages to add other useful information like software licenses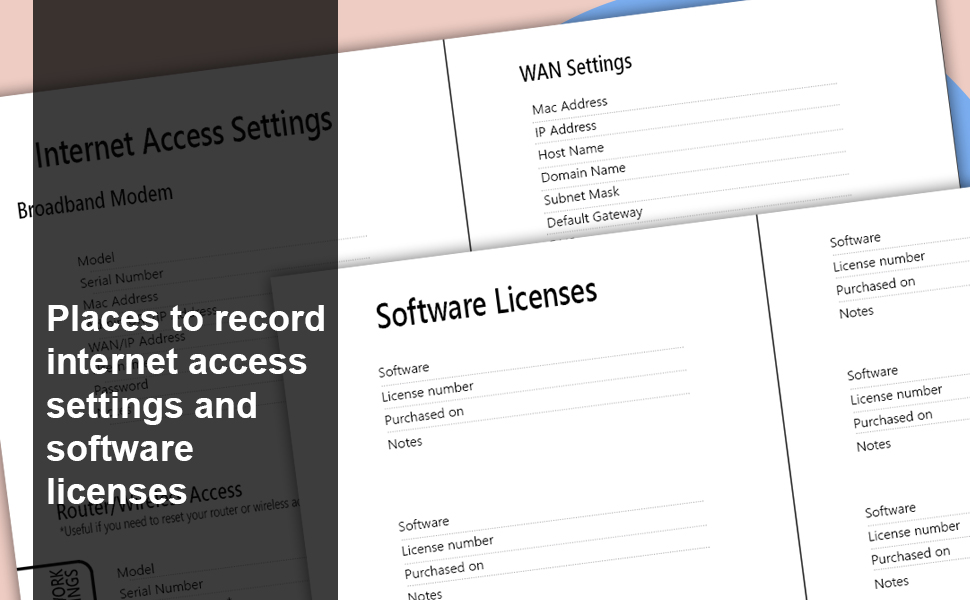 There is a section at the back to add information that won't fit in the usual password boxes. There are notes pages but also places to add home network settings and license information. If you have a friend coming around who wants to use the WiFi, just add it in here and you will be able to instantly find it when you need it.
Don't miss out on this new and improved password book. Get your Disguised Password Journal today, and start protecting your usernames and passwords. Rest assured that your sensitive data is safe, secure, and easily accessible.
Large Print Text
Text in this password book is sized 16 and above because no one wants to squint when they are in a hurry looking for their usernames or passwords!
Stop worrying and start living – get your Disguised Password Journal today and take the worry out of remembering your logins, usernames, and passwords.